PROCESS OF BUYING THE LAND FOR THE ANIMALS
IS GOING TO START SOON!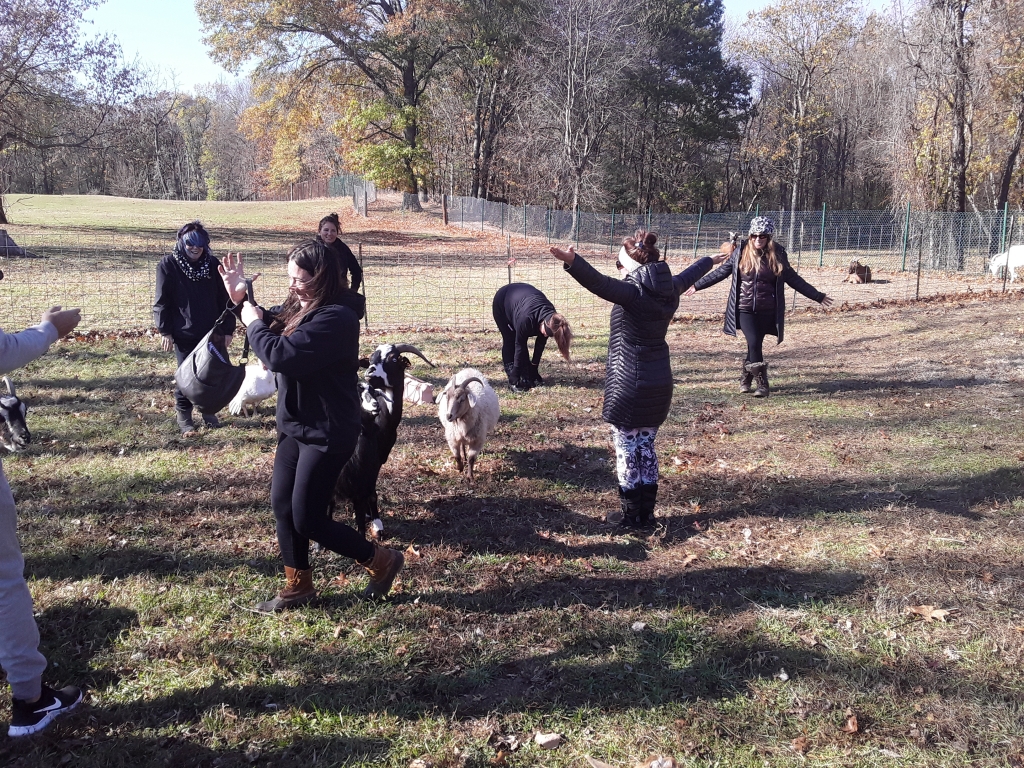 IN MEMORIUM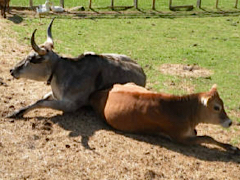 Marley (the grey Zebu with horns) and Sietchie both laying together.
they both are miss a lot.
Some words from Laurie a dear friend and volunteer:
We will miss his warm greeting every time he saw one of us, and all the guest he greeted, old friends and new ones.
Meeting him was a once in a lifetime experience for so many.
Iam sure those who met Marley came to love and admire him.
I think he knew he was very Special, "chosen" for the life he had at the sanctuary.
FEBRUARY QUOTES
This world is indeed a living being endowed with a souland intelligence…a single living entity containing allother living entities, which by their nature are related.
Plato, 4th B.C.
LATEST RESCUE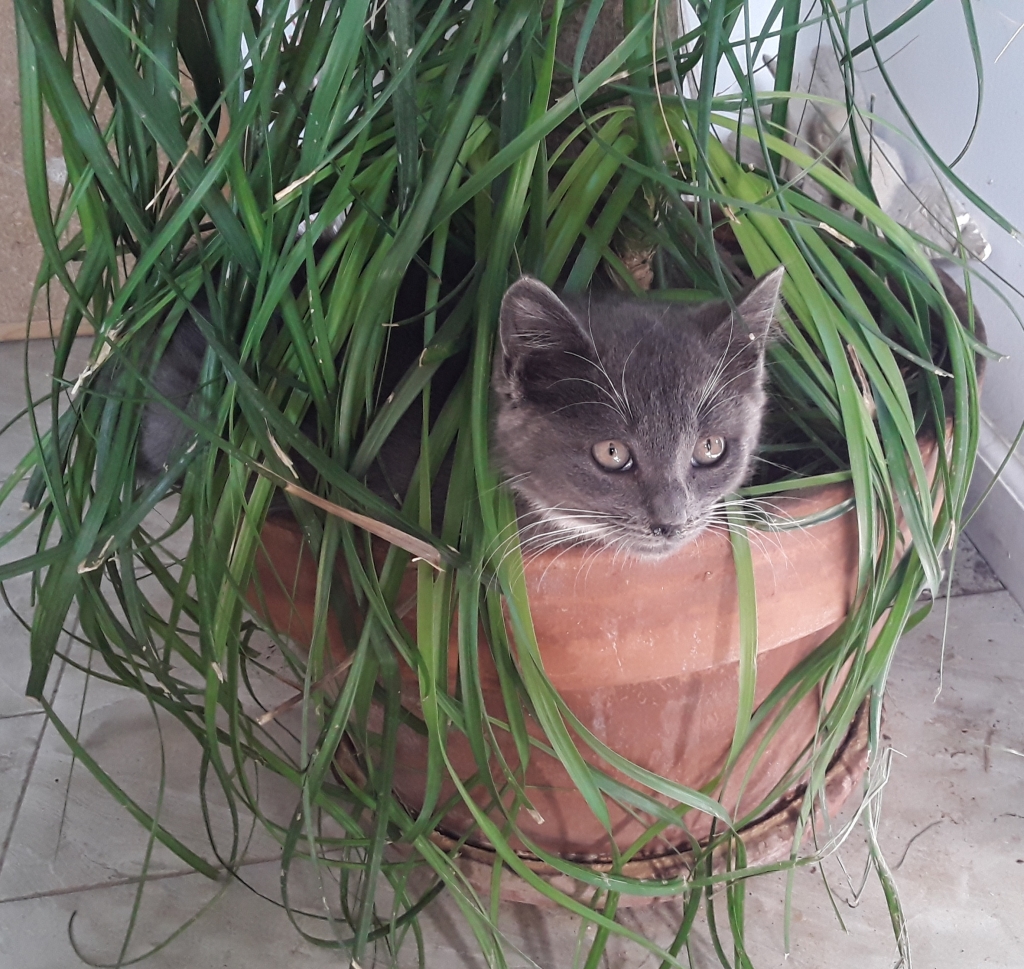 On a Tuesday night phone call from Home depot, as no shelter or other place answer their phone ,we are the one .
I answer and go immediately there 5 minutes after, to find a little Female kitty under a palette in their parking lot and 5 employees trying to catch her.
we did and she is now the best friend of our 5 years neutered male that has accepted her and behave like a Father!
the combination of the 2 are the cuttest….